"Beautiful Jadeite Bangle"
Home | Buy Jadeite| Green Jadeite| Jade SG| Jade Pendant| What is New?| Jade Bangle| Jade FAQ| About Us| Buy Jadeite Pendant In Singapore | Contact Us |

Custom Search
Beautiful Jadeite Bangle
Jadeite Bangles are very beautiful, and can cost a lot of money if the quality is good. There are three types of Jadeite Bangle sold in the market namely Round Jadeite Bangle, Flat Jadeite Bangle and Oval Jadeite Bangle.
The most expensive Jadeite Bangle is known as Round Jadeite Bangle(圆鐲), as it has a round inner diameter. Most of the beautiful Jadeite Bangles you find in the auction house are of this shape. It is the traditional round that is well like by the Chinese. It is expensive because more material will have to be used in making a Round Jadeite Bangle that is free from flaws and cracks.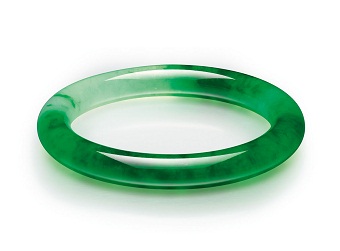 To lower the cost of bangle, in the last two to three years, a new type of Jadeite Bangle known as Flat Jadeite Bangle (扁口)has come into fashion. And now it accounts for more than 70% of the Jadeite Bangle sales. It is nicer to wear as the inner diameter is flat and it is more affordable as it uses less material.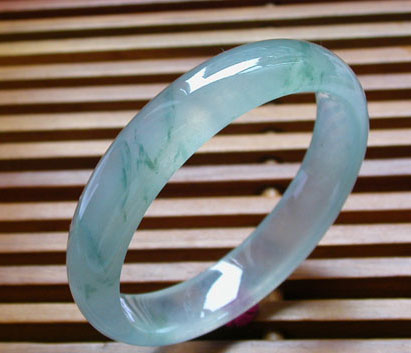 Oval jadeite bangle(贵妃鐲 aka empress bangle) is very fashionable and beautiful too; it is suitable for petite women.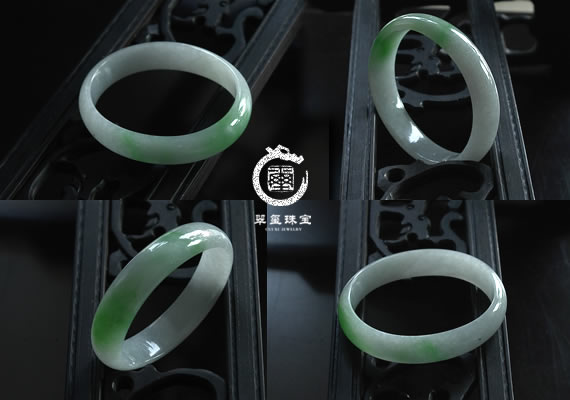 Below is a slide show of beautiful jadeite bangles that i found in the internet. The prices vary a lot, so sit back, relax and enjoy the show. Incidentally, the number in the image is the asking price in RMB, just divide it by 7, you will get the US$ equivalent. e.g. 1000 RMB will be around US$143. For those starting with 0 means they are no longer available for sale. Hope you enjoy the slide show of Beautiful Jadeite Bangle.
Custom Search
.